LifeData® APIs

Contact APIs
Demographic APIs
Predictive Scores APIs
Hygiene APIs

Documentation

Append APIs
Overview
Specific Services
Hygiene APIs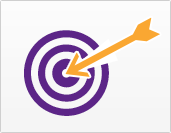 Demographic Append API Overview
Datafinder's Consumer Demographic Append API service allows you to input basic contact information from your CRM and append LifeData® to your customer or prospect list. Improve your marketing campaigns by gaining valuable demographic insight into your customer lists.
Our versatile Demographic Append API service supports multiple Inputs including any combination of:
Full Name
Email Address
Phone Number
Postal Address
Additional Input options are discussed in the API documentation
For a complete list of outputs, see the API Data Dictionary or the example response in the API documentation
---
Try out the Datafinder Demographic Append API
Queries remaining: 10
Complete the form below to view a sample of the output.


    API query results will be displayed here.


---
Create your free account
Please complete all fields below.