LifeData® APIs

Contact APIs
Demographic APIs
Predictive Scores APIs
Hygiene APIs

Documentation

Append APIs
Overview
Specific Services
Hygiene APIs
Datafinder's Data API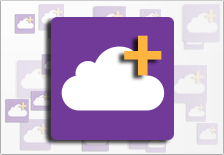 Datafinder APIs enable real time access to LifeData® − the highest quality, most accurate data available across the industry.
Datafinder APIs offer a fast and easy way to grow your business with real time access to LifeData®. Our comprehensive set of web services enable you to connect your website, services, and apps to the data you need to grow your business.
---
Datafinder APIs support:
Restful API
JSON and XML responses are provided
Both HTTP GET or POST are supported
The API now enforces the use of HTTPS. Our system sends redirects from HTTP to HTTPS, but some systems may not follow the redirect with their default configurations. You can replace "http://" with "https:// for all API calls to avoid redirects entirely.
LifeData® is comprised of more than 8,000 aggregated and indexed data files. This includes more than 400 Million email addresses and 300 Billion LifeData® attributes. LifeData® is information generated by businesses and consumers through real life events, actions and activities.
These data points include:
Contact Details
Demographic Information
Firmographic Information
Purchase Interests
Education Level
Family Status
Financial Details
Social Insights
And much more...
By connecting with LifeData® through Datafinder's APIs, you are able to access broad, rich sets of data in real time, adding value to your marketing campaigns, CRM databases and web applications. When you access LifeData® through Datafinder's APIs you are getting the highest quality and most accurate business and consumer information in the industry.
---
Predictive Scores API Pricing
To access Datafinder's APIs, you will need to purchase credits. The API credit pricing structure is below. You will be able to purchase credits once you get your API key.
| Number of Matches | 2,500 | 10,000 | 50,000 |
| --- | --- | --- | --- |
| Price | $95 | $350 | $1,550 |
| Price Per Match | $0.038 | $0.035 | $0.031 |
* If your matches are less than 5% of your total queries, you will be debited the difference in credits.
---
Create your free account
Please complete all fields below.
---